Yesterday I had the awesome opportunity to participate in a [very cool, very "fashion-y"] photo shoot with my good friends Marissa and Weston (of Boucher Photography... that's french, pronounced "boo-shay") :) They were asked to shoot for
San Diego Style Weddings
, and I got to join them for the fun! Amazing models, gorgeous gowns, wonderful stylists, beautiful flowers... all of this and more. Everything was absolutely perfect, and the shots we got are pretty rockin! Here's one of my shots from the day: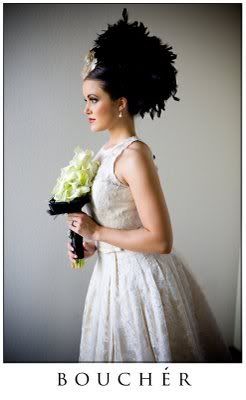 ...And a shot Marissa got of me "crouching" (aka being lazy & trying to relieve my feet at the end of a full day of shooting whilst wearing 4-inch heels). ;)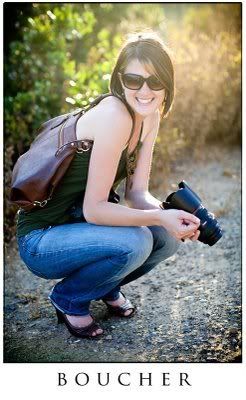 Be sure to check out the
Boucher's blog
for some more shots from the day!